One Additional Question Salespeople Should Always Ask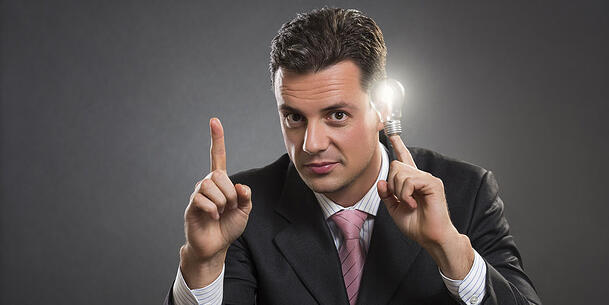 I was sitting down with our Chief Customer Officer, Ray Makela, and we were discussing deal coaching. I reminded him of his blog post on 5 Deal Coaching Questions for Sales Managers to Ask and he made a very interesting point about a sixth question he now wants to add to this list; What's the decision making process?

At first, I thought this question was already implicit in his five deal coaching questions since they captured "all" the information necessary to close a deal.

1) What's the business need?
2) What's the unique value you bring?
3) Who's making the decision and what is your relationship with them?
4) How will the competition try to beat you?
5) Why will you win?


In thinking about this further, I realized that Ray was really onto something with question # 6.

6) What's the decision-making process?


These first five questions help make sure there is a legitimate business need, you have a solution that uniquely addresses the need, you understand who will be making the decision, and the competition you are up against.

While these are key points, understanding the decision-making process is crucial because it gets to foundational issues that sales professionals often overlook. Here are just a few:
Is there an approved budget?
Many companies explore needs even though there is not an established budget. In this type of situation, it is essential to work with the customer to build a business case that shows the benefits of the solution supported by financial metrics such as cost reduction, increased productivity.
How soon are they looking to implement?
As a sales professional, it is frustrating to hear that you are the customers preferred choice only to find out that the customer timeline for implementation is further out than you might have expected. If this is the case, you should again look to help build the business case for acting sooner.
Will procurement be involved in the purchase process?
Although you may have identified the decision maker, you may have overlooked whether your customer intends to get their purchasing/procurement group involved in negotiating terms and pricing. If this is the case, you may learn that even though they prefer your solution, they may claim that your price is too high. Unfortunately, learning this information later in the sales cycle leaves you with fewer negotiating options.
To understand just how important these points are, I'd encourage you to look at deals that have stalled in your pipeline and ask yourself whether understanding the customer's decision-making process would have led to a different course of action. I sense that for a large percentage of these deals the answer is a resounding "yes."
So, next time, don't forget to ask about the decision-making process. By asking, you will end up with more wins and fewer stalled opportunities.
About Norman Behar
Norman Behar is a Managing Director at the Sales Readiness Group, A Part of SBI. He has over 25 years of senior sales management experience and is recognized as a thought leader in the sales training industry. His blog posts and whitepapers are frequently featured in leading sales enablement publications, including ATD, TrainingIndustry.com, and Selling Power.